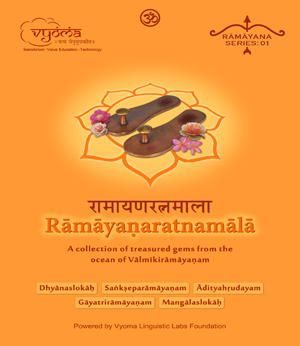 Ramayana Ratnamala Book – contains Dhyana Shlokas, Samkshepa Ramayanam, Aditya Hrudayam, Gayatri Ramayanam, and Mangala Shlokas.Book containing Shloka in Saṃskṛtaṃ, transliteration to English, pada-padartha and anvaya.
Word-by-word meaning would help learner / listener to better experience the Rama-tatwa and also enjoy learning Saṃskṛtaṃ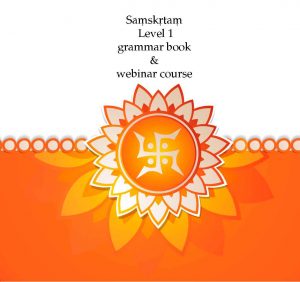 Saṃskṛtaṃ  Grammar Course
Unique, Saṃskṛtaṃ grammar book with interactive exercises – for Level 1
Will also be conducted as free webinar course using the material converted into presentations.Would help learners to appreciate basic Saṃskṛtaṃ grammar – through webinar and supplementary book
Project Completion: To be started.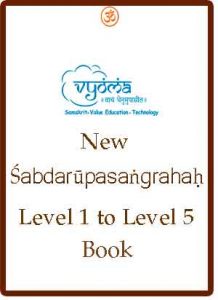 śabdarūpa-saṅgraha: – Book for Level 1 to 5
220 samskrita Shabda forms split into 5 levels for phase wise learning.
Supplementary book for audio product – helpful for school children and elders also.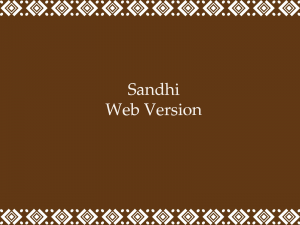 Online web version for existing Sandhi product.Useful for viewing from mobile, Mac users & downloading, etc