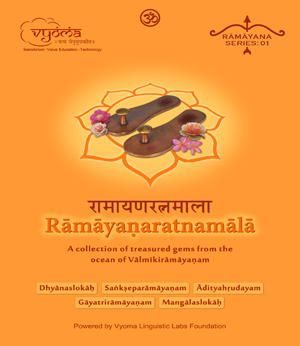 Ramayana Ratnamala Book – contains Dhyana Shlokas, Samkshepa Ramayanam, Aditya Hrudayam, Gayatri Ramayanam, and Mangala Shlokas.Book containing Shloka in Saṃskṛtaṃ, transliteration to English, pada-padartha and anvaya.
Word-by-word meaning would help learner / listener to better experience the Rama-tatwa and also enjoy learning Saṃskṛtaṃ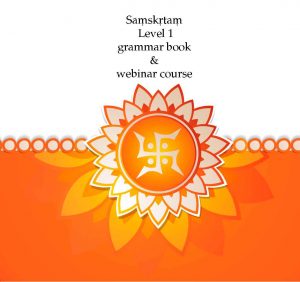 Unique book that prepares you for scriptural studies
Useful for High School and all Sanskrit professionals.
Would help learners to appreciate basic Saṃskṛtaṃ grammar.
Project Completion – To be Started.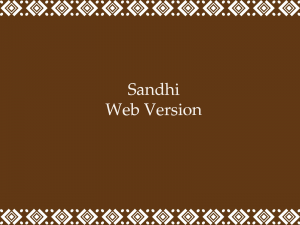 Online web version for existing Sandhi product.Useful for viewing from mobile, Mac users & downloading, etc